Why Scotland's Tay Country
Scotland's Tay Country is a destination by design, incorporating local authority areas of Angus, Fife, Perthshire and the city of Dundee. Located on the east coast of Scotland, Tay Country has excellent road links and is 1 hour north of Edinburgh, 90 minutes from Glasgow and 80 minutes south of Aberdeen. Dundee Airport connects with London & Belfast, with plenty of rail connections including the option to arrive from the South overnight via the Caledonia Sleeper service. All these connections make it ideal for multi-destination itineraries, easily accessible from Scotland's other cities and on route either north or south.
Tay Country has multiple, diverse Travel Trade ready destinations and we offer support services to the Travel Trade interested in the region. Our four themed itineraries will provide inspiration and show your clients the multitude of experiences on offer. In addition we encourage you and your clients to design a bespoke itinerary to reflect their personal needs.
Your visitors will be delighted at the rich offering of experiences on offer. At the mouth of the River Tay lies the city of Dundee. Its waterfront has undergone a £1billion redevelopment and the V&A Dundee is at the centre of this renewal. V&A Dundee, Scotland's first design museum, is a world class design museum. Housing classic Scottish design and ever changing exhibitions from around the country, the building itself is a design masterpiece, the work of world-renowned architect Kengo Kuma, who was responsible for the Tokyo 2020 Olympic stadium.
As the Dundee regeneration offers a glimpse of the city's place in the modern world, around the region there are reminders of Scotland's rich heritage. From the birthplace of golf in St Andrew's to the birthplace of Queen Elizabeth, the Queen Mother at Glamis Castle; from Scone Palace and its coronation stone to Falkland Palace, Mary Queen of Scot's country residence. Tay Country offers the opportunity to see the rich tapestry that is Scotland's cultural heritage, past and present, all set against a majestic landscape.
Come and experience Tay Country for yourself. Contact us to organise familiarisation trips for groups or independent travellers, and let us advise on travel information, travel partners, tour guides and guided tours, coach friendly attractions and tourer friendly spots. Get in touch today to start designing your client's stay in #taycountry.
Should you have any enquiries, please contact our travel trade team today.
Inspirational Video Itineraries
Spark your imagination and design your own bespoke journey through Tay Country. Watch our inspirational itineraries and see what a diverse range of offerings the region has to offer from luxurious stays, outdoor adventures, historical encounters or teeing off on our world-famous golf courses. Whether your client wants Luxury or Comfort, there is accommodation for every budget from shepherd's huts nestled on the loch shore to chic city centre hotels or  spas in country house retreats. Be assured you will sample the very best of Scottish food and drink. Just PLAY to start designing your STAY…
Remember getting here is easy…
1 hour by road north of Edinburgh; 90 minutes from Glasgow; 80 minutes south of Aberdeen
Dundee Airport – links to London and Belfast; 3km from city centre
Excellent train connections
Perched on the banks of the River Tay, Dundee is undoubtedly one of the UK's most exciting cities to visit.
Boasting it's own airport, a visit to The Tay County begins in the City, and the moment visitors arrive. With a rich heritage of creativity and innovation, it is a place which brings together the old and new, and nowhere is this seen more clearly than its new Waterfront Development.
Designed for Storytelling
Scotland's Tay Country holds a special place in the hearts of many golfers. Laying claim to the title of the fabled home of the sport, the fondness is well deserved, as in addition to the iconic 'Old Course,' the region boasts over 100 additional courses all within an hour's drive of Dundee.
Whether you're a seasoned player, or you're teeing-off for the first time, you can expect to be spoilt for choice with a range of scenic spots to play, as well as ways to unwind when your round is done.
Designed for legendary links
Treading Lightly by the Waters Edge
As the River Tay weaves its way from a tiny spring on Ben Lui to the free-flowing Firth of Tay, it cuts through some of Scotland's most stunning scenery. It is a route which visitors can follow themselves, experiencing a broad range of Scotland's finest hospitality and attractions.
The region offers visitors the chance to enjoy a wealth of unparalleled experiences, and cherished memories can be made in the most active of ways. Following the route of the River Tay, travellers can experience some of Scotland's key producers, and enjoy truly memorable experiences.
Designed for treading lightly by the water's edge
Teeing off and kicking back
Scotland's Tay Country is a destination to be truly savoured.
From iconic golf courses to world class spa facilities, travellers looking for the ultimate getaway should consider this easy to reach destination. Spend time on some of the most famous greens in the world while soaking up all of the other delights that this region has to offer. Here, you can find some inspiration for exploring Tayside's sporting, spa and foodie offerings.
Create a trip to remember.
Designed for teeing off and kicking back
Inspirational Itineraries
Designed for Boutique Delights
Scotland's Tay Country offers a wealth of luxury experience for the discerning traveller. Offer your clients immersive and exclusive experiences whether it be boutique accommodation, incredible food experiences or a cruise across Loch Tay. Relax here…
Designed for Exquisite Adventures
This itinerary includes the best of Scotland – from action-packed adventures and activities to stunning hotels and some of the best food in the world. Give your clients a true flavour of Scotland in the very heart of the country. Indulge here…

Designed for Storytelling
Explore the city of Dundee and its new waterfront development, taking in the V&A Design Museum, cycling to the Urban Beach or looking for famous faces in the city's street art – who will you see? Discover our story here….

Designed for Legendary Links
Tay Country houses more than 50 top notch golf courses, including the birthplace of golf, the Old Course at St Andrew's. But this itinerary features a couple of others that should warrant a visit too. Ready to tee off? Play here ….

Designed for Treading Lightly at the Water's Edge
Explore the river at the heart of Tay Country. Will you experience it from a paddleboard or overlook it from the grounds of Scone Palace with its rich history? Or perhaps you will indulge in tutored tastings – of chocolate or potato vodka? Tantalise your tastebuds here…

Designed for Teeing Off and Kicking Back
Soothe aching muscles in relaxing spas, embark on epic golfing challenges, delve into the history of St Andrew's cathedral and take a cinematic stroll on the beach – all in just a few short days – Relax in Tay Country here….

PRESS RELEASES AND NEWSLETTERS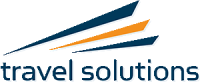 "We visited the Tay Country for the first time for 4 nights and it wasn't long enough there is so much to see and do.  It is the ideal holiday destination for those that wish to explore the countryside, enjoy outdoor adventures, visit historic places, enjoy the beautiful beaches and coastlines, experience the culture, food and explore the many towns and Villages.   We flew direct into Dundee airport from Belfast City and it was the most smooth airport experience I have ever experienced.  The Airport is only 10 minutes drive or 20 minutes walk along the sea from the airport.  We hired a car so that we could make the most of our couple of days and see as much as possible.  Firstly we visited Dunkeld for 2 nights staying at the stunning Dunkeld House hotel, what a charming small town with beautiful walks and fabulous restaurants.  Then we spend 2 nights in Dundee staying at the Sleeperz hotel right in the city centre just across from the V & A Dundee.  There is so much more we wanted to see and do will definitely be arranging another trip soon. "